Ride the brightest with a Lumos Helmet
With over 500 lumens of output, you've never been better equipped to take on the night.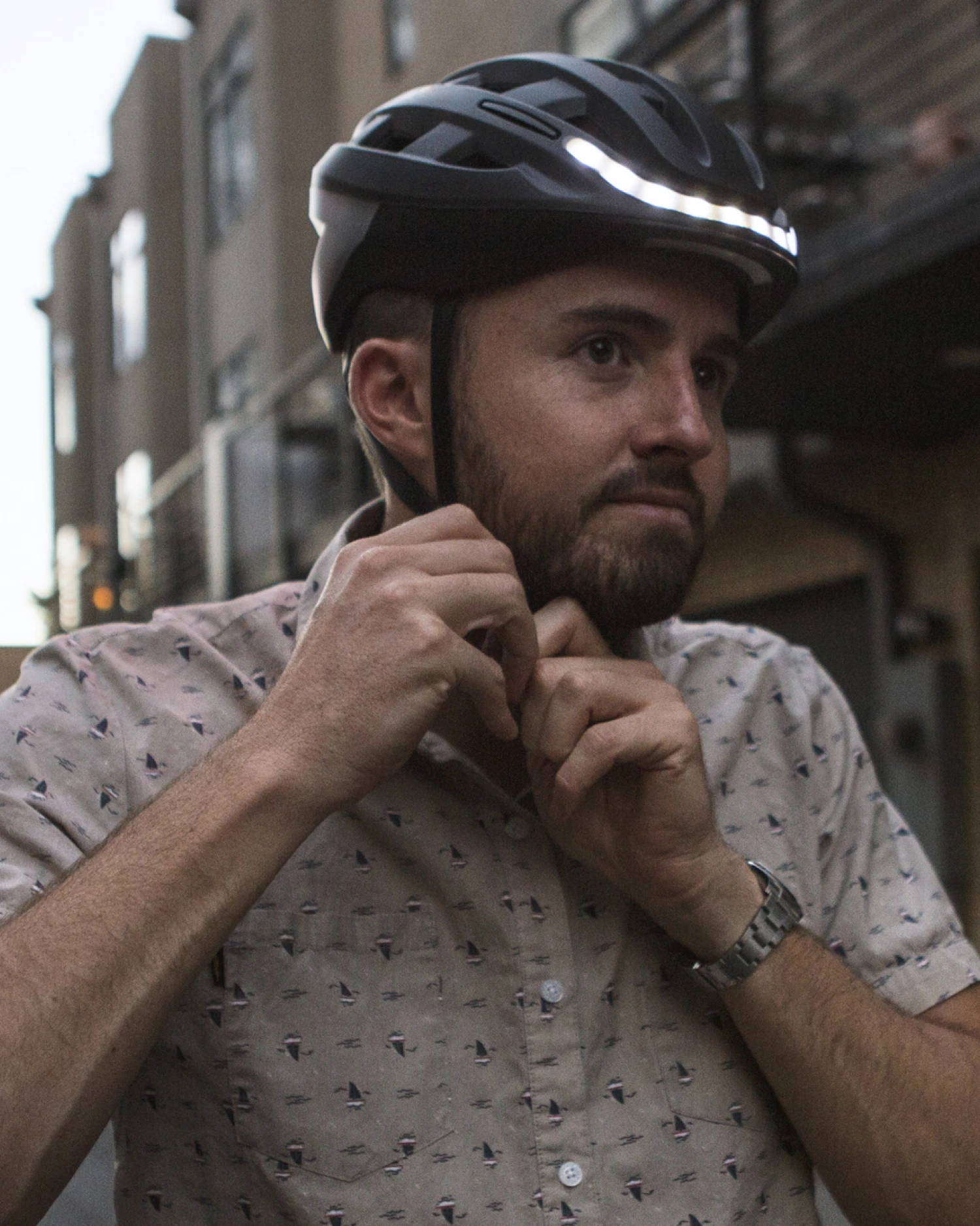 Avoiding a crash is always the safest option
With proactive safety features built right in, the Kickstart is designed to make the rider highly visible and predictable to drastically minimise the chances of collision.
Take away the guesswork by letting traffic around you know which direction you're turning.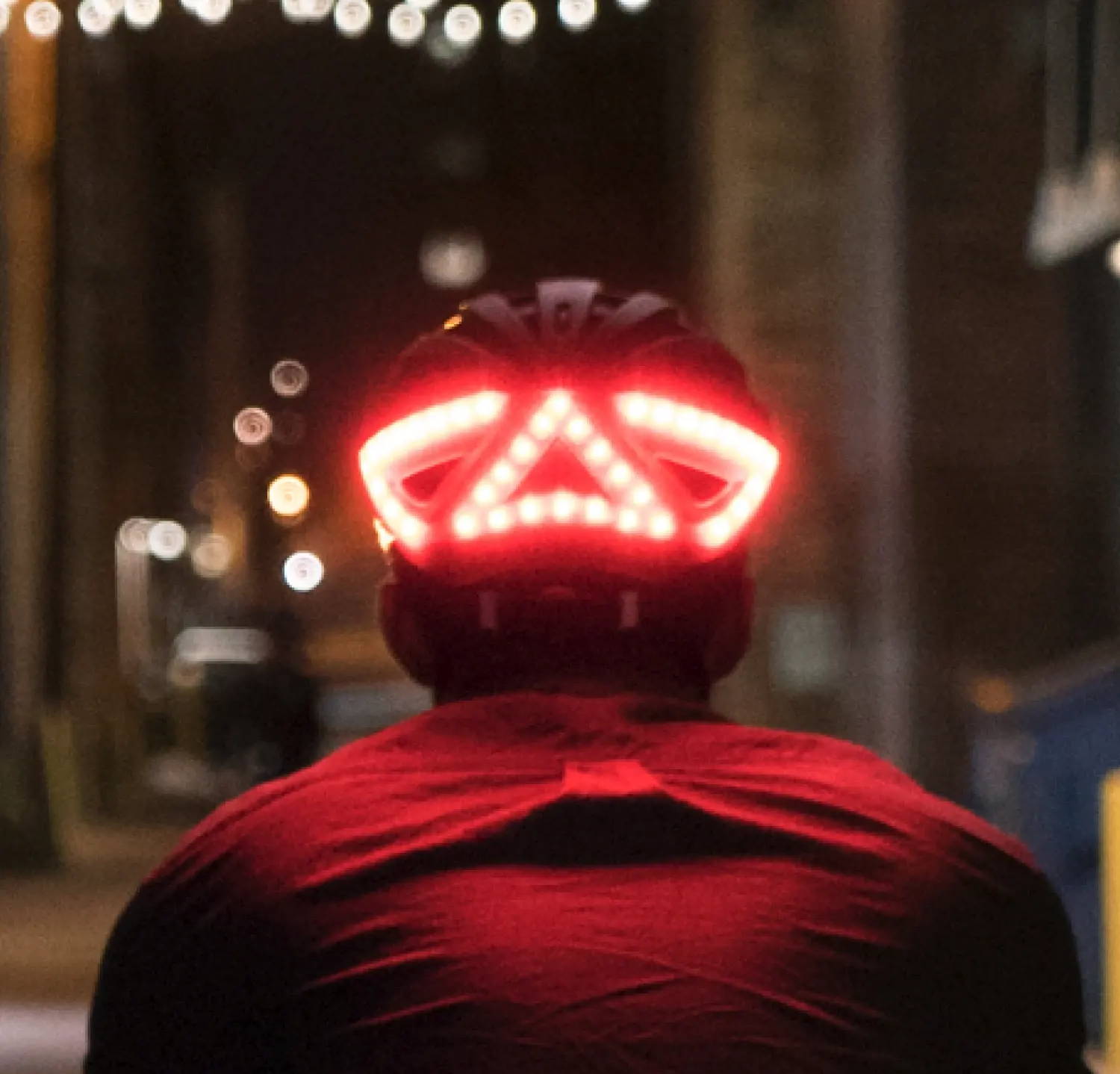 Have a brake, have a Kickstart
Eliminate collisions from the rear by warning traffic behind you when you're coming to a hard stop. The additional reaction time afforded can be the difference between life and death.
Ride confident that the helmet lights will be visible no matter which angle you're approaching from.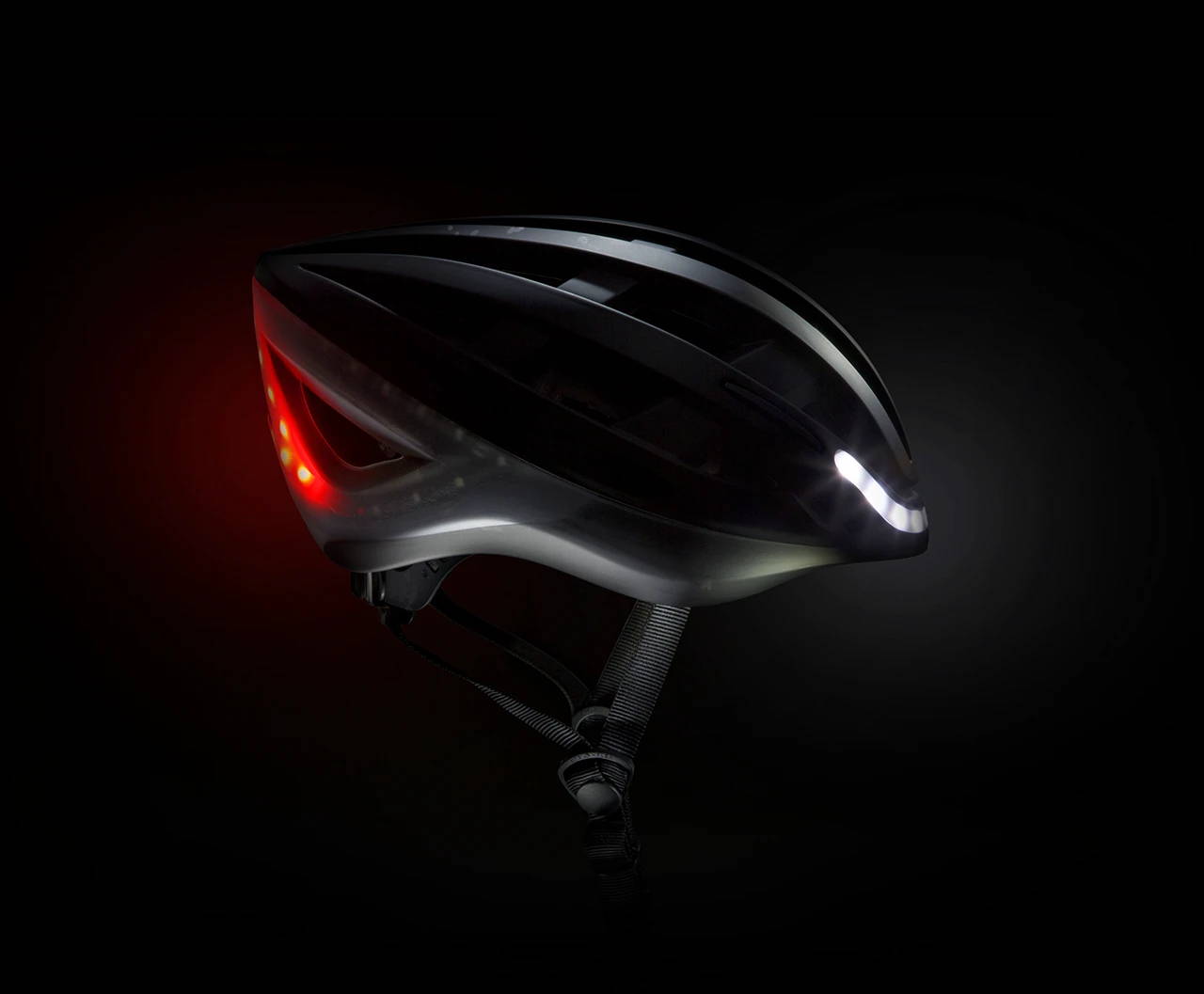 Internationally certified
We've taken extra steps to ensure that our helmets perform just as well, if not better than the competition when it comes to the crash test.
Go the extra mile and kit out your helmet with the MIPS option.
MIPS is a helmet-integrated brain protection system designed to provide additional brain protection in the event of angled or rotational impacts. All MIPS certified helmets are tested to withstand an impact speed of up to 6.2 meters per second.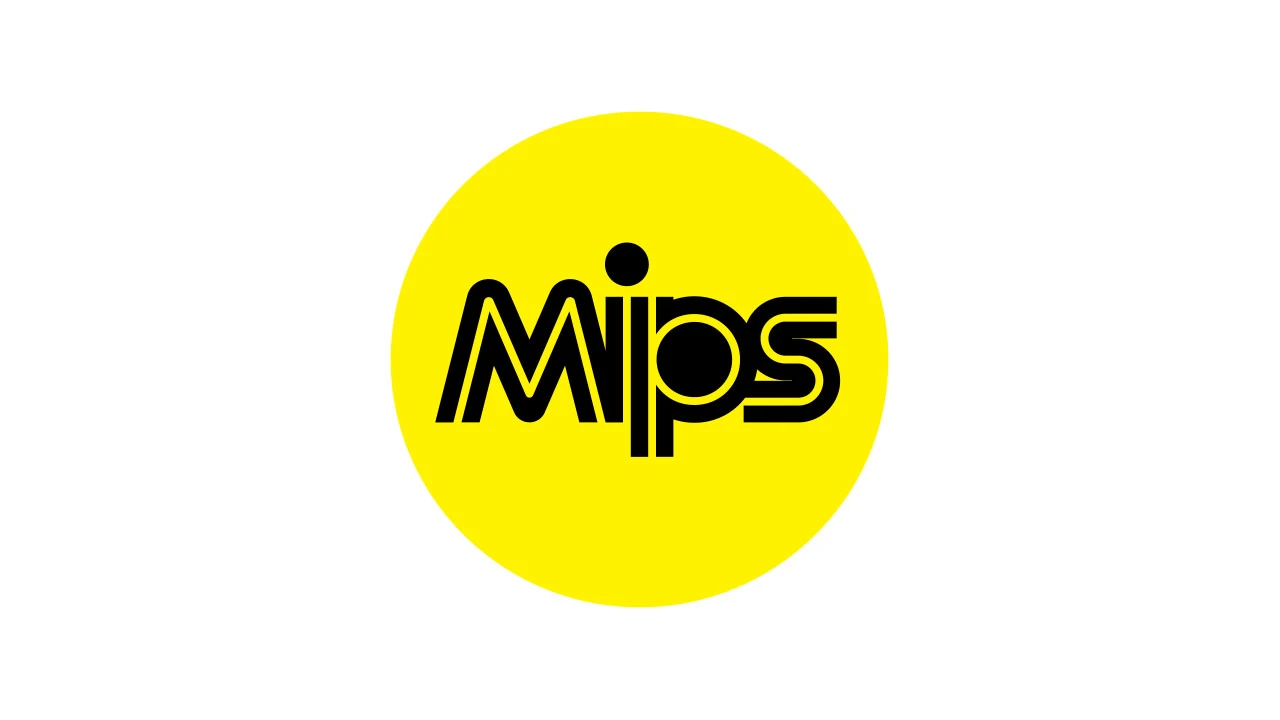 From the 22 vents, down to the sweating-wicking material for the inner padding, we've made careful and thoughtful choices to make your ride as enjoyable as possible.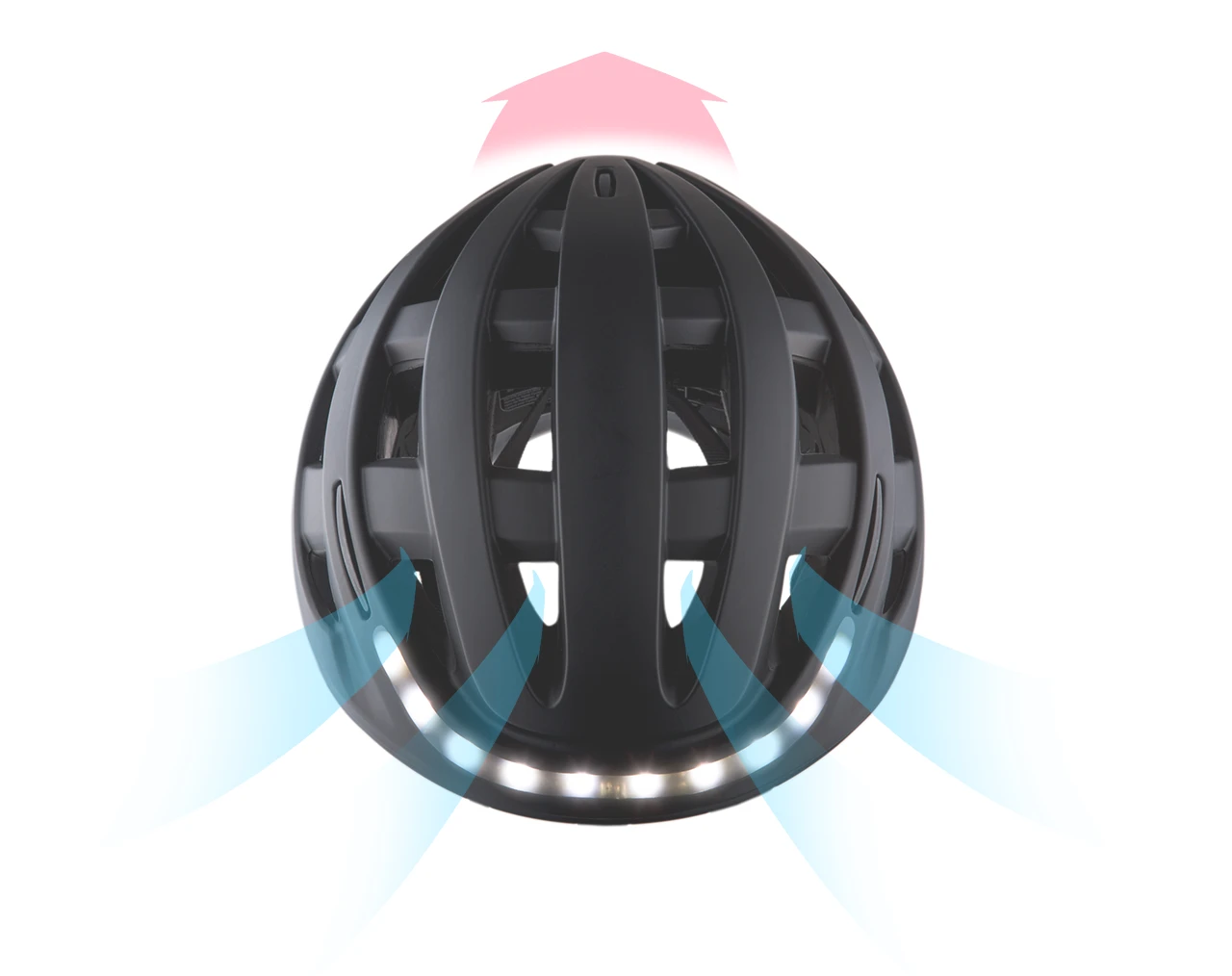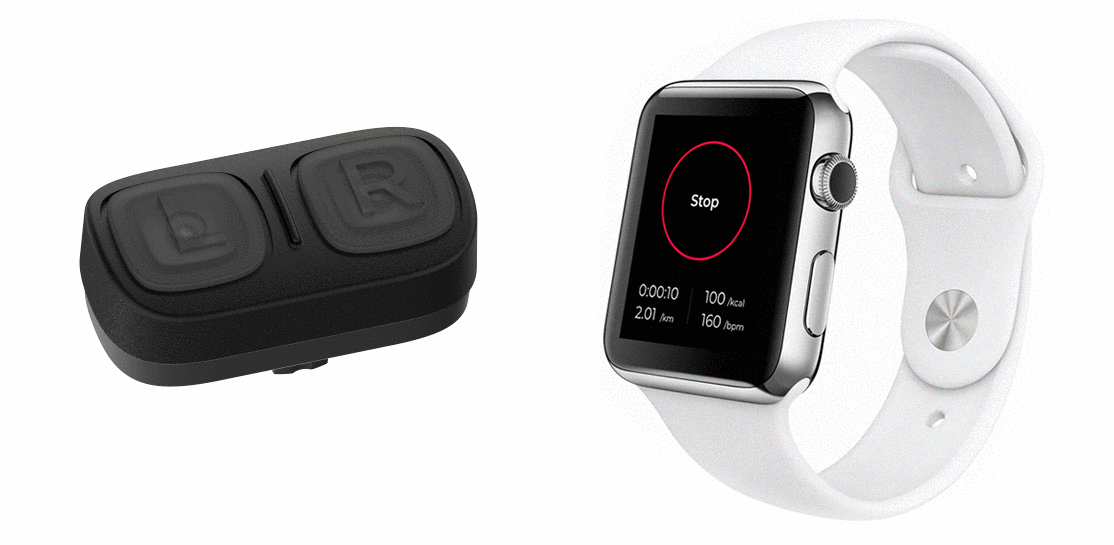 Activate turn signals through the included Lumos Remote, or why not sync up your Apple watch for gesture-triggered indicators.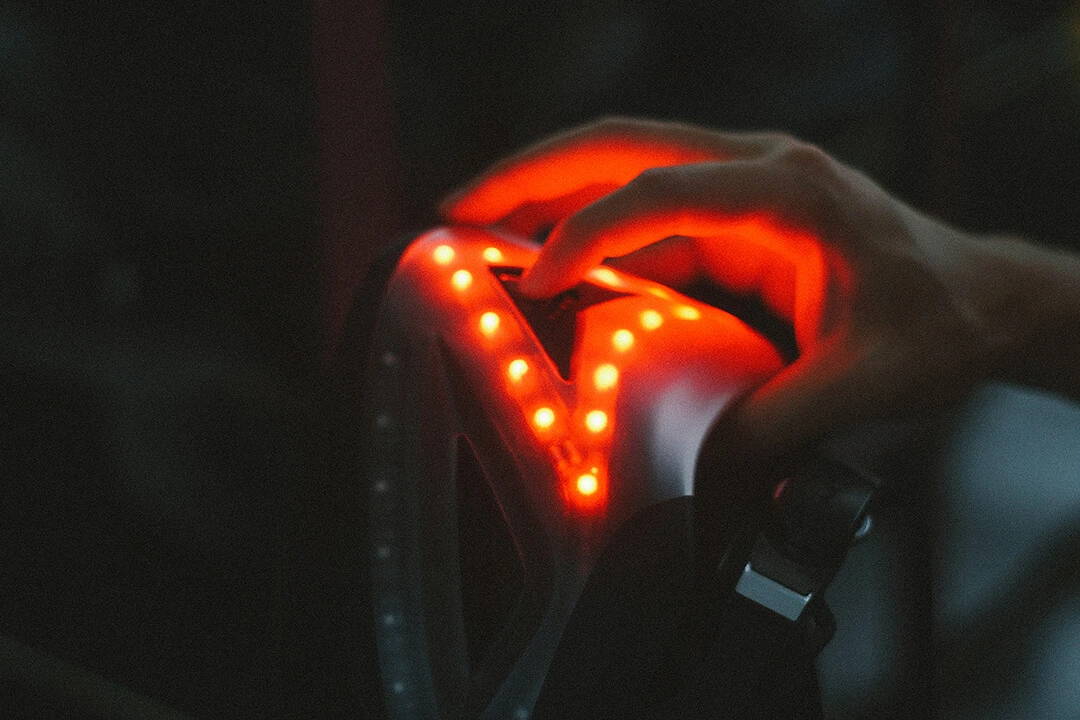 Never run out of battery with a convenient 2 hour charge time, and battery-life extending modes that would last even a cycle marathon.
---
---
Rain or shine, if you are riding your bike, you can be sure the Lumos Kickstart can go with you thanks to its fully-sealed electronics.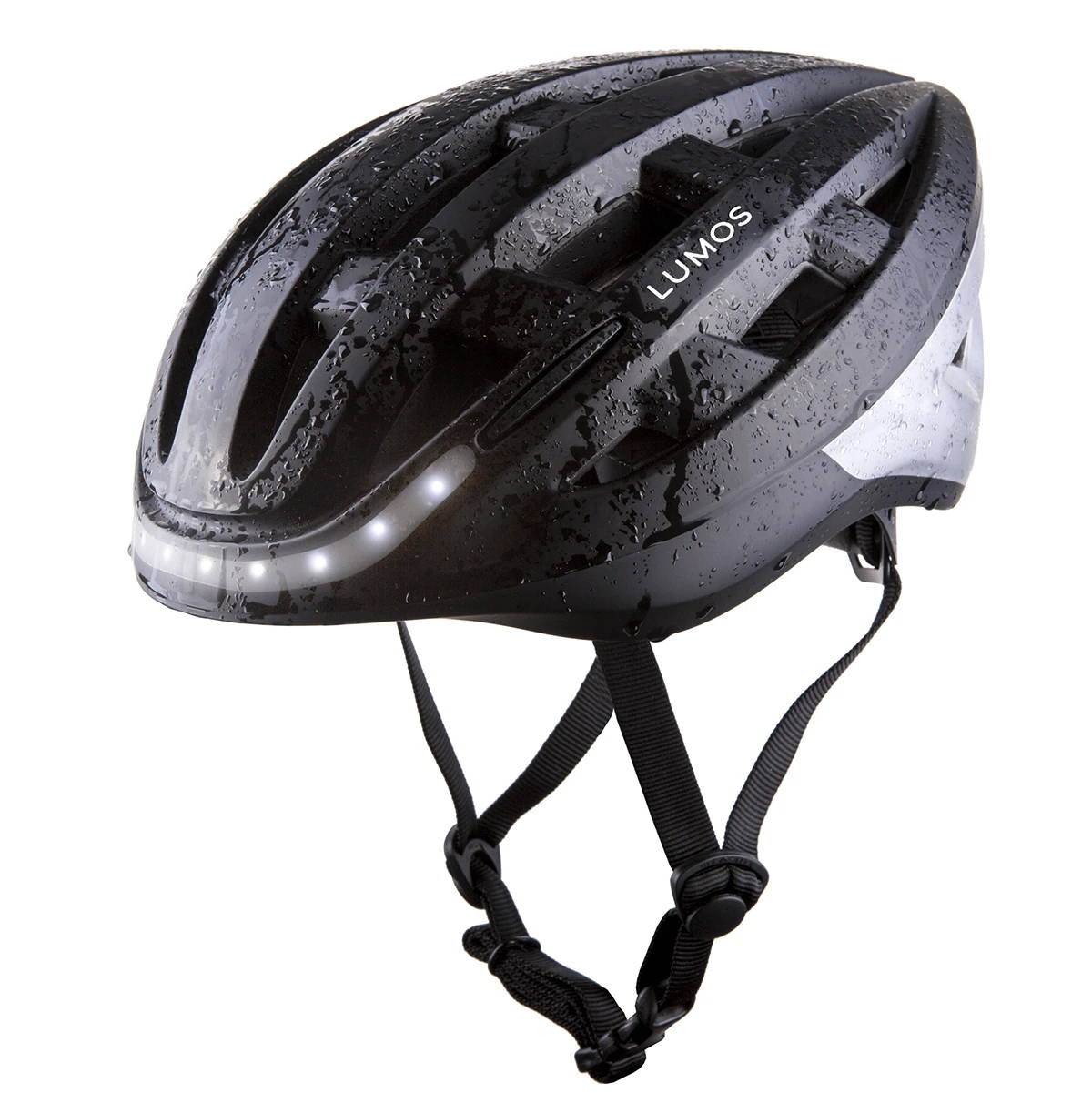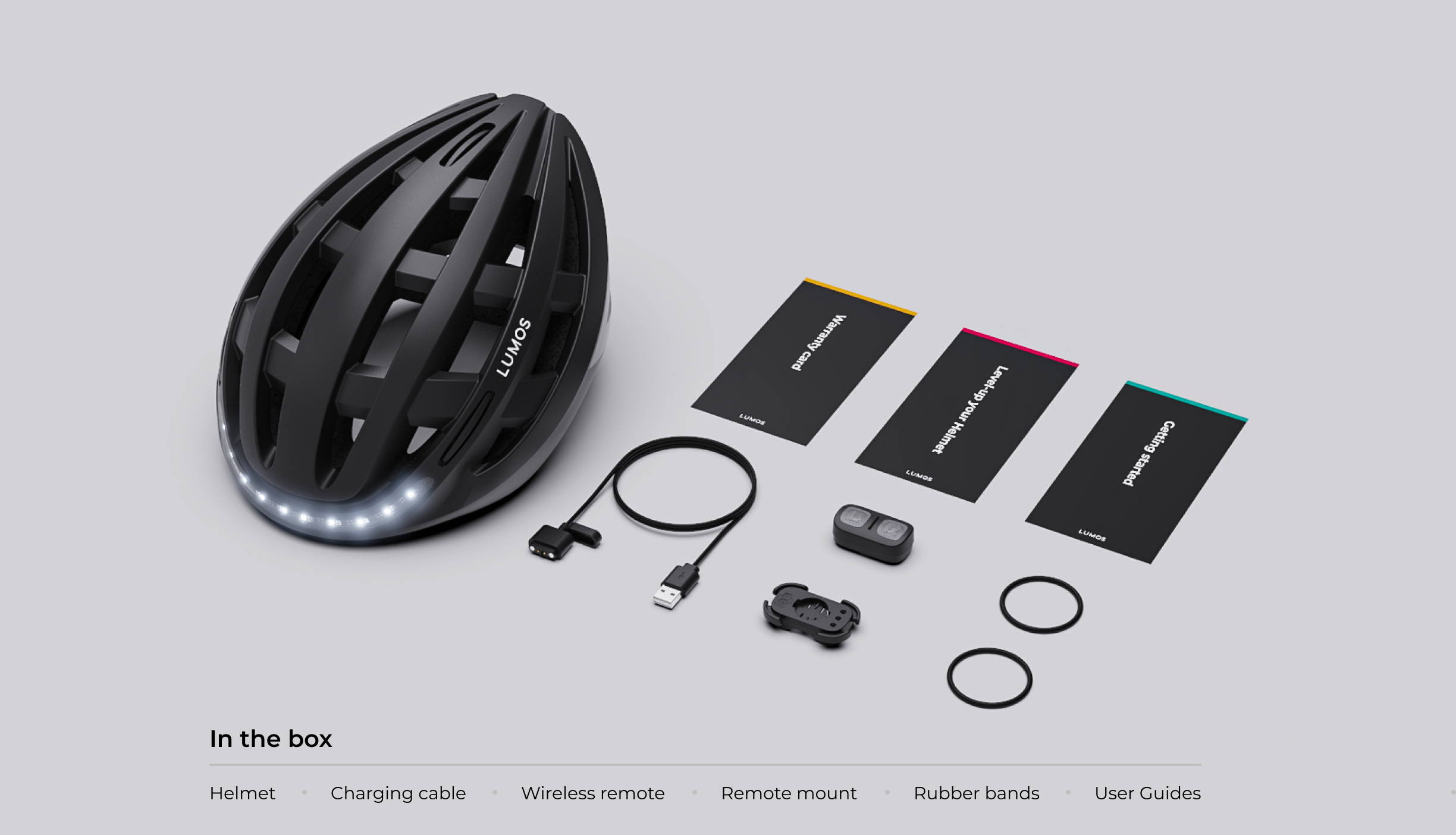 Frequently Asked Questions
What are the differences between the Kickstart helmets?

Kickstart Lite, as the name says, is our light version which offers you great visibility at a great price.

The Kickstart model adds turn signals (operated via the wireless remote, included in the box) and automatic warning lights.

Kickstart MIPS combines all that with MIPS (Multi-directional Impact Protection System) which protects you from certain angled falls.

Rest assured: All our helmets - including the non-MIPS models - are crash-tested and safety-certified to the highest standards: CPSC (US) and EN1078 (Europe)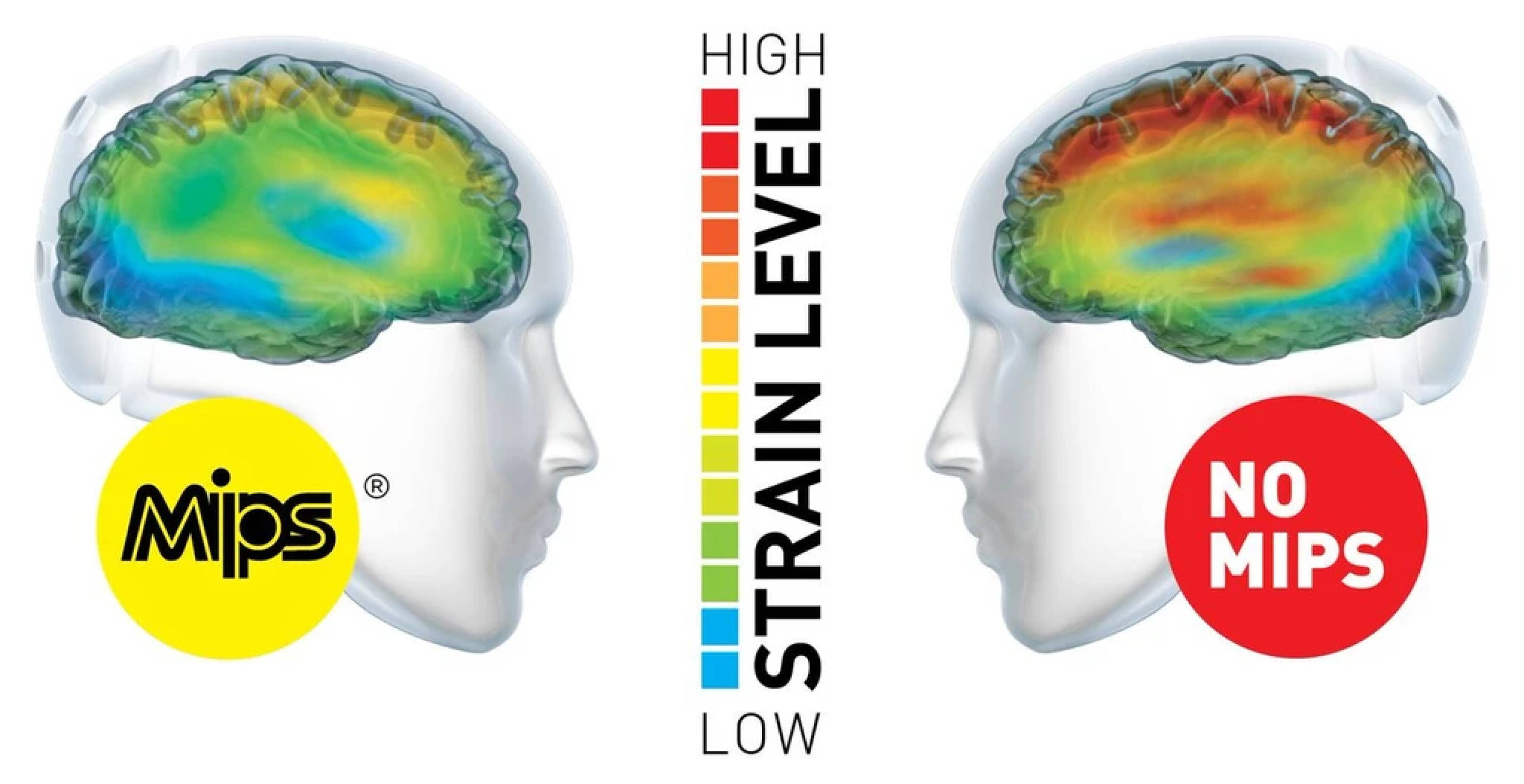 Currently our Kickstart helmet comes in one size only -- and it should fit most heads from 54-61cm, and up to 62cm (approximately 21.3 - 24 inches, up to 24.4 inches).
It's a simple task to measure your head size. You can check out the video at https://youtu.be/BdOw9bkwzjY
If you have a relatively wider head, we suggest you to try it at a store before you buy it if possible.
If you purchase from our website (lumoshelmet.co) we have a returns policy where you can get a full refund within 30 days. Just keep your packaging and note that you'll have to pay for return shipping.
What is the weight of the Kickstart helmet?

The first version of our helmets weigh 440g.
We have since created helmets with lighter foam. They weigh 380g.
How long does the battery last for the Kickstart helmet?

In default flashing mode, with the automatic warning light turned off, our helmet can last up to 6 hours. It will last up to 3 hours in solid mode (but for higher visibility and battery life, we recommend it stay in flashing mode).
With our Lumos app, you can adjust your light settings to achieve your desired battery life. The battery lasts up to 18 hours in our most power-saving light mode. This article explains how you can change the light settings in the Lumos app.
If the automatic warning lights are turned on, the battery life will last around 1-2 hours, even on the lowest sensitivity setting. Please check to ensure that your automatic warning lights are off for the longest battery life.
Same award winning design but lighter. The only helmet you'll ever need on the road and beyond.
Customer Reviews
Write a Review
Ask a Question
Filter Reviews:
helmet
people
Lumos
cars
Kickstarter
visibility
turn signals
head
lights
ride
08/02/2020
Kim A.
United States
07/31/2020
Dale L.
United States
So far so good
Just used it once so far but it seems really well built and very visible, if the batteries and leds last it will be an awesome helmet. I do most of my rides at night so I like being very visible. I would like to see a helmet come out with a good headlight
07/31/2020
Jeff T.
United States
Safety at an affordable price.
My new Lumos helmet allows me to not just be seen like never before with the LED lights but to safely execute turns with complete confidence. I see a lot of confusion at 4 way stop signs with drivers but not anymore with my Lumos helmet.
07/31/2020
Richard J.
United States
07/29/2020
Hugh M.
United States
Repeat Customer
If this new one lasts as long as my first one (over 3 years), I will be completely satisfied.
Thank you for choosing a Lumos helmet again, Hugh! We hope you'll have many safe rides ahead.