With over 500 lumens of output, you've never been better equipped to take on the night.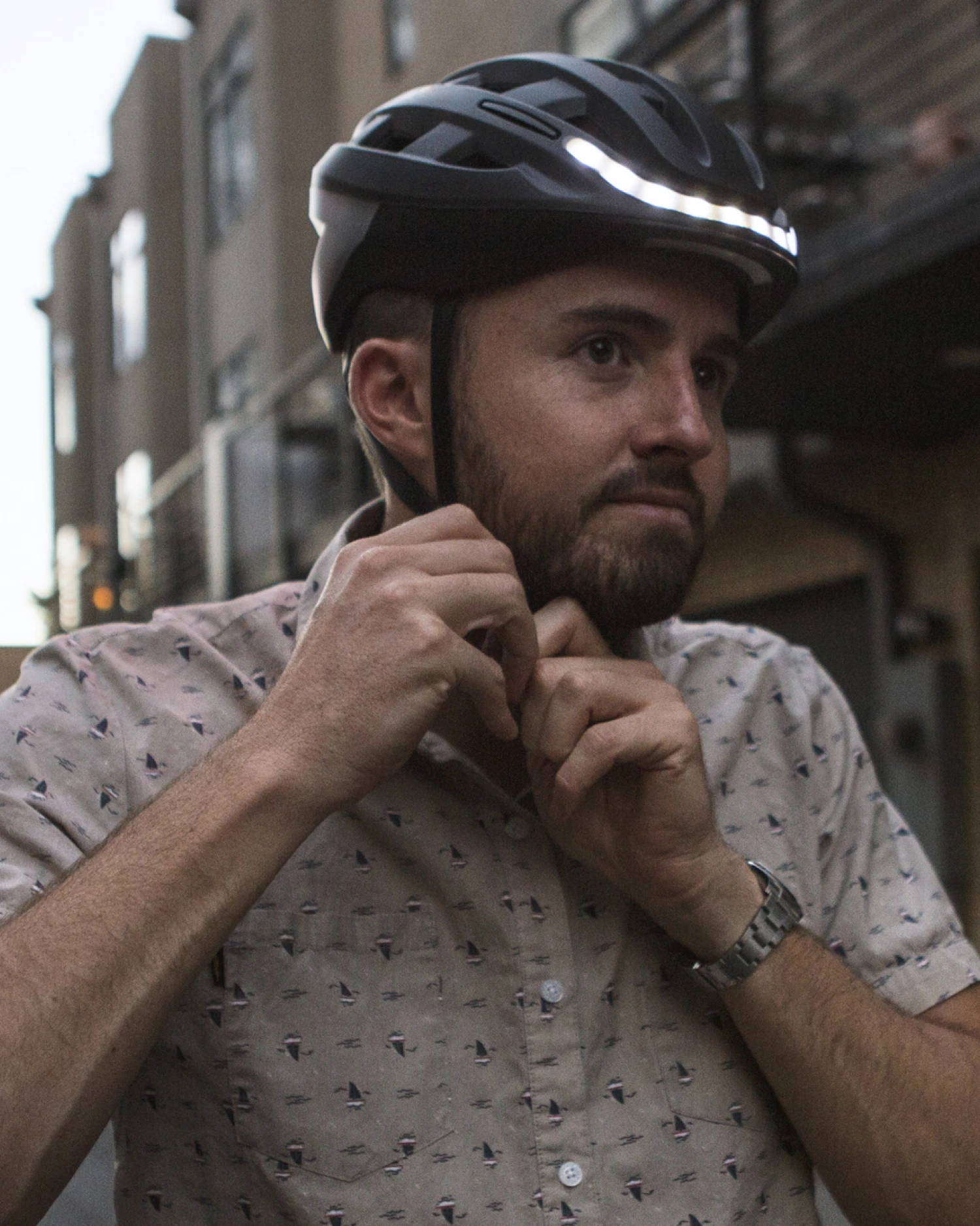 Avoiding a crash is always the safest option
With proactive safety features built right in, the Kickstart is designed to make the rider highly visible and predictable to drastically minimise the chances of collision.
Take away the guesswork by letting traffic around you know which direction you're turning.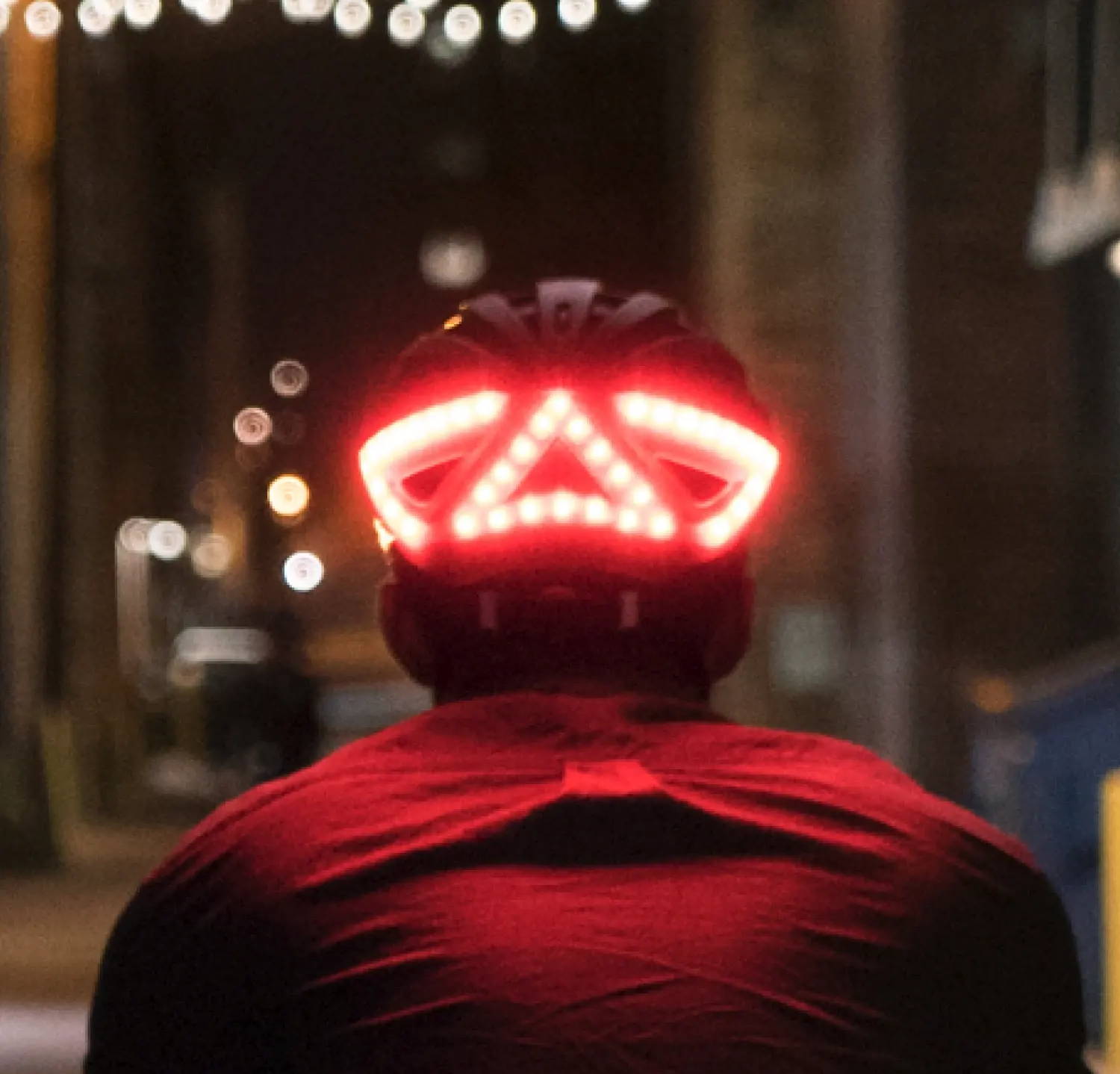 Have a brake, have a Kickstart
Eliminate collisions from the rear by warning traffic behind you when you're coming to a hard stop. The additional reaction time afforded can be the difference between life and death.
Ride confident that the helmet lights will be visible no matter which angle you're approaching from.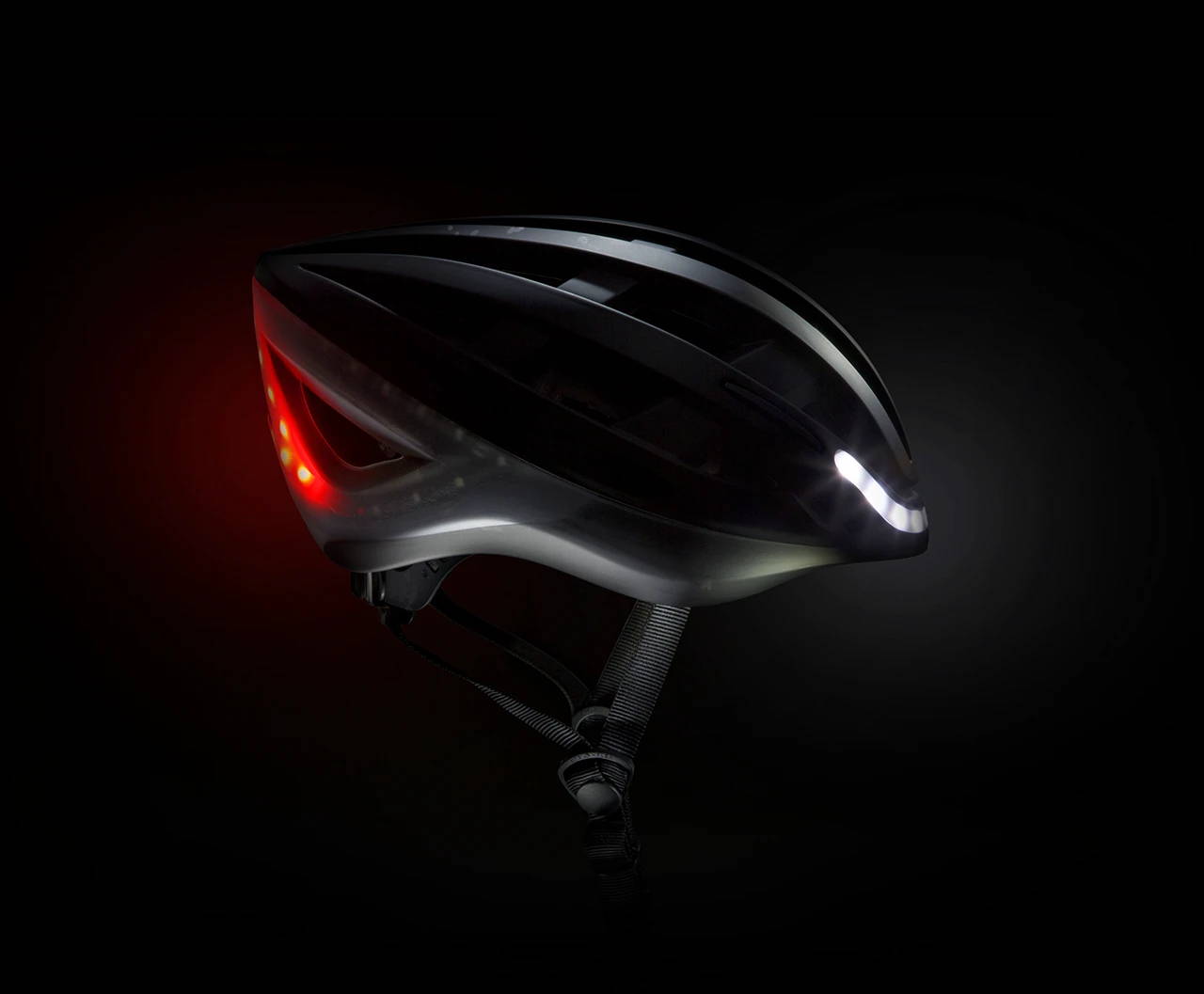 Internationally certified
We've taken extra steps to ensure that our helmets perform just as well, if not better than the competition when it comes to the crash test.
Go the extra mile and kit out your helmet with the MIPS option.
MIPS is a helmet-integrated brain protection system designed to provide additional brain protection in the event of angled or rotational impacts. All MIPS certified helmets are tested to withstand an impact speed of up to 6.2 meters per second.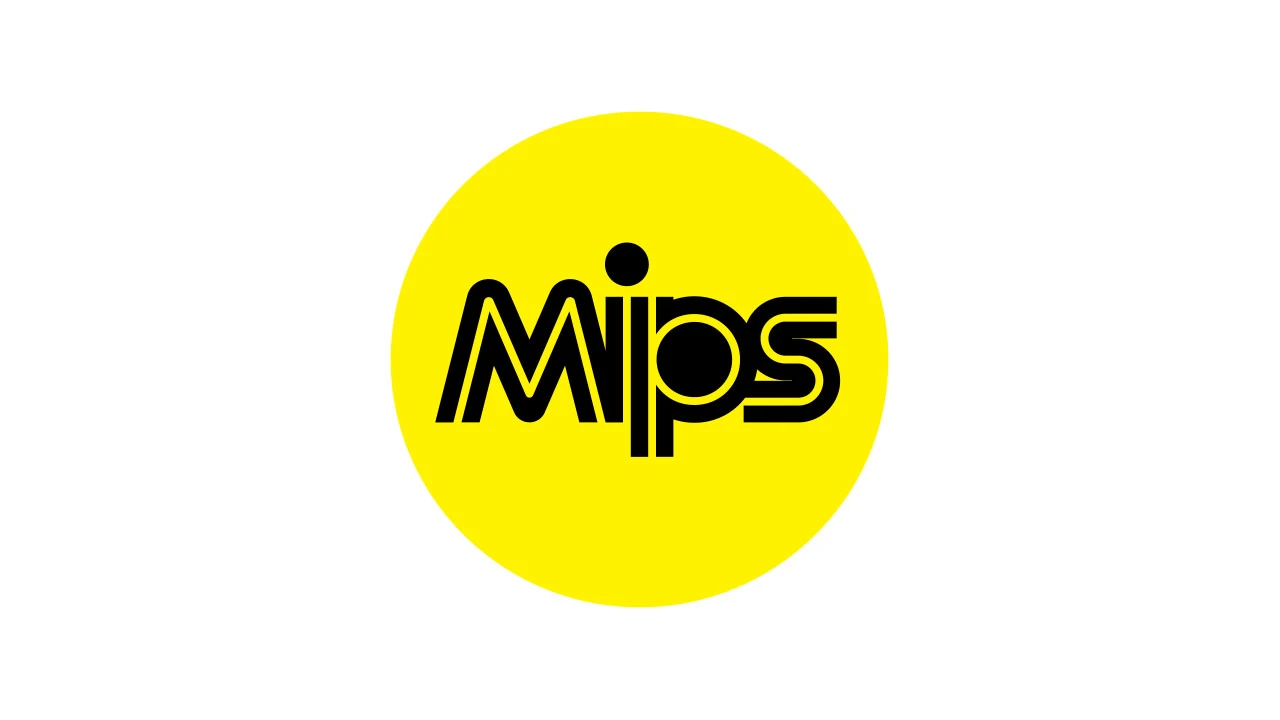 From the 22 vents, down to the sweating-wicking material for the inner padding, we've made careful and thoughtful choices to make your ride as enjoyable as possible.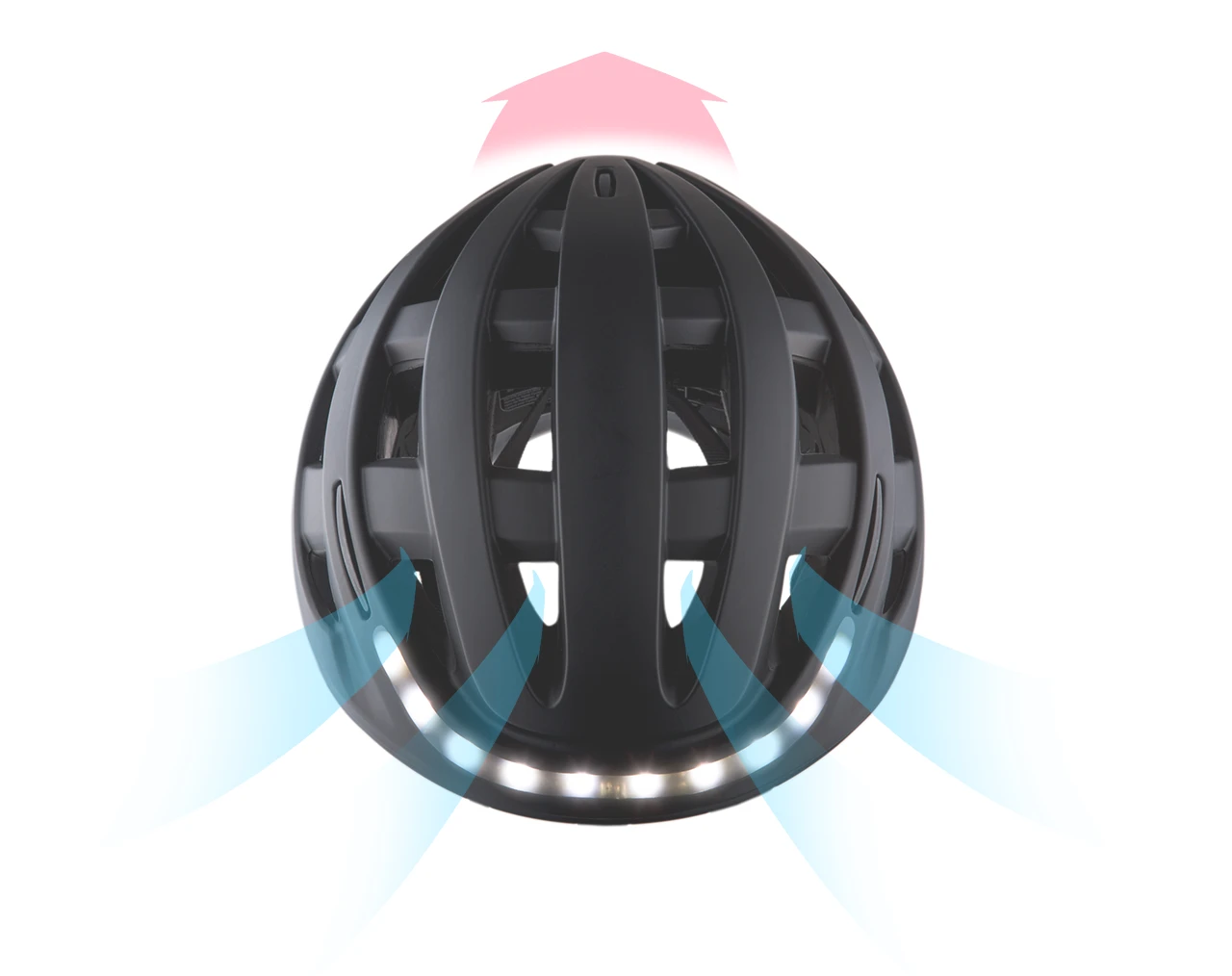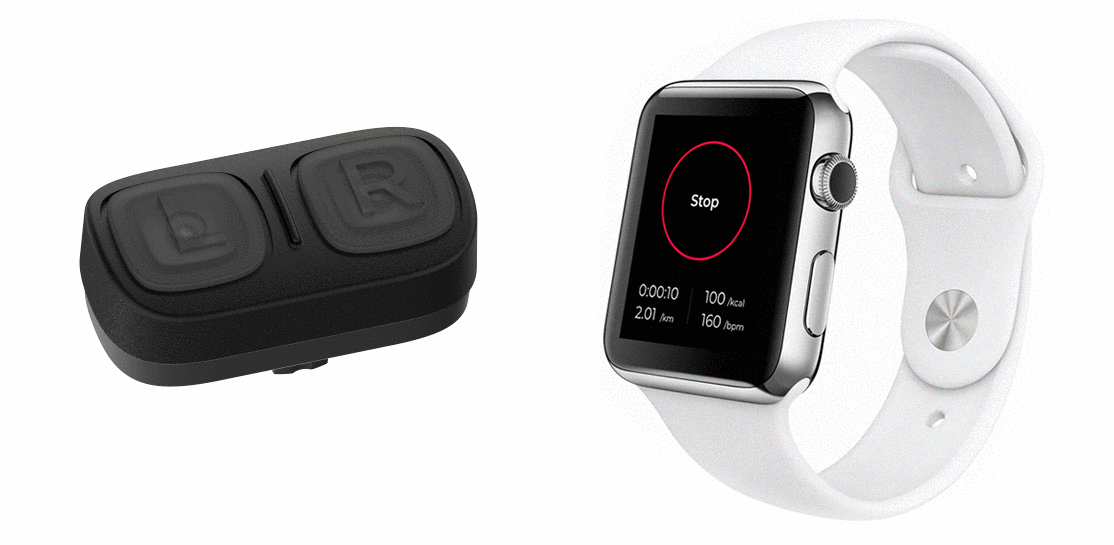 Activate turn signals through the included Lumos Remote, or why not sync up your Apple watch for gesture-triggered indicators.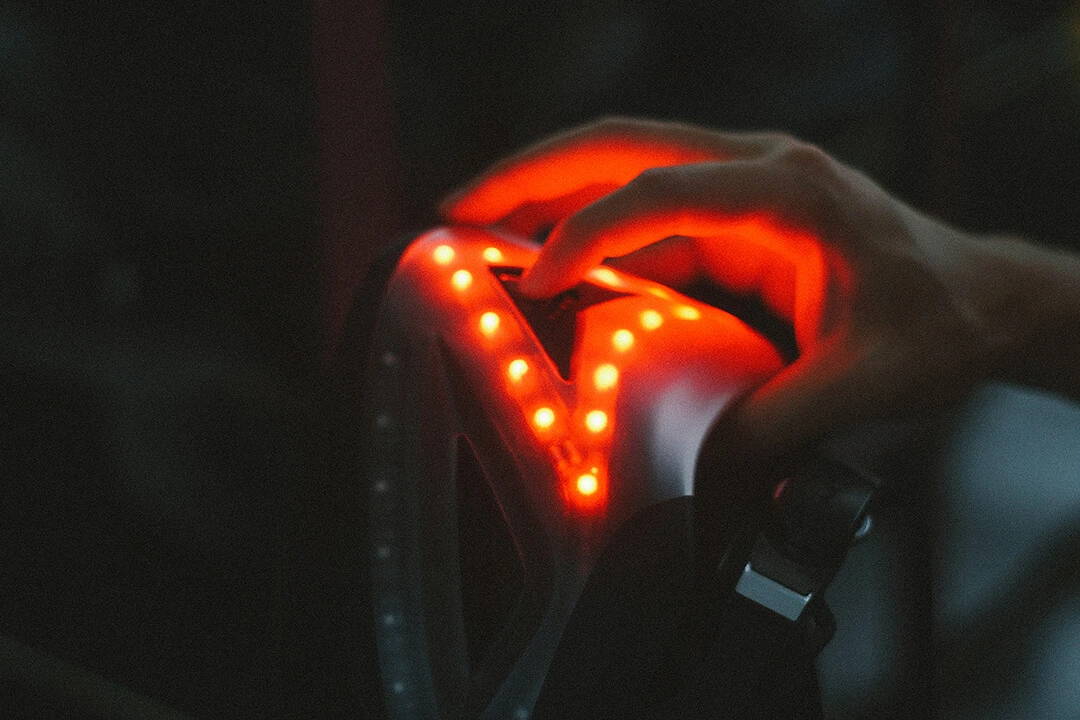 Never run out of battery with a convenient 2 hour charge time, and battery-life extending modes that would last even a cycle marathon.
---
---
Rain or shine, if you are riding your bike, you can be sure the Lumos Kickstart can go with you thanks to its fully-sealed electronics.